What is Acupuncture
Acupuncture is a system of complementary medicine in which fine needles are inserted through the skin at specific points in the body along what are considered to be lines of energy (meridians), used in the treatment of various physical and mental conditions. traditional Chinese medicine (TCM) and is among the oldest healing practices in the world.
The action of inserting the needles evokes a release of endorphins creating a balance of the body's energy levels, resulting in pain relief
Acupuncture has been shown to have excellent results in assisting the treatment of:
Chronic pain
Knee osteoarthritis
Headaches and Migraines
Neck pain and tension headaches
Low Back pain
Joint pain
All Therapists at Rob Leather Physiotherapy are fully trained and registered acupuncture and or dry needling practitioners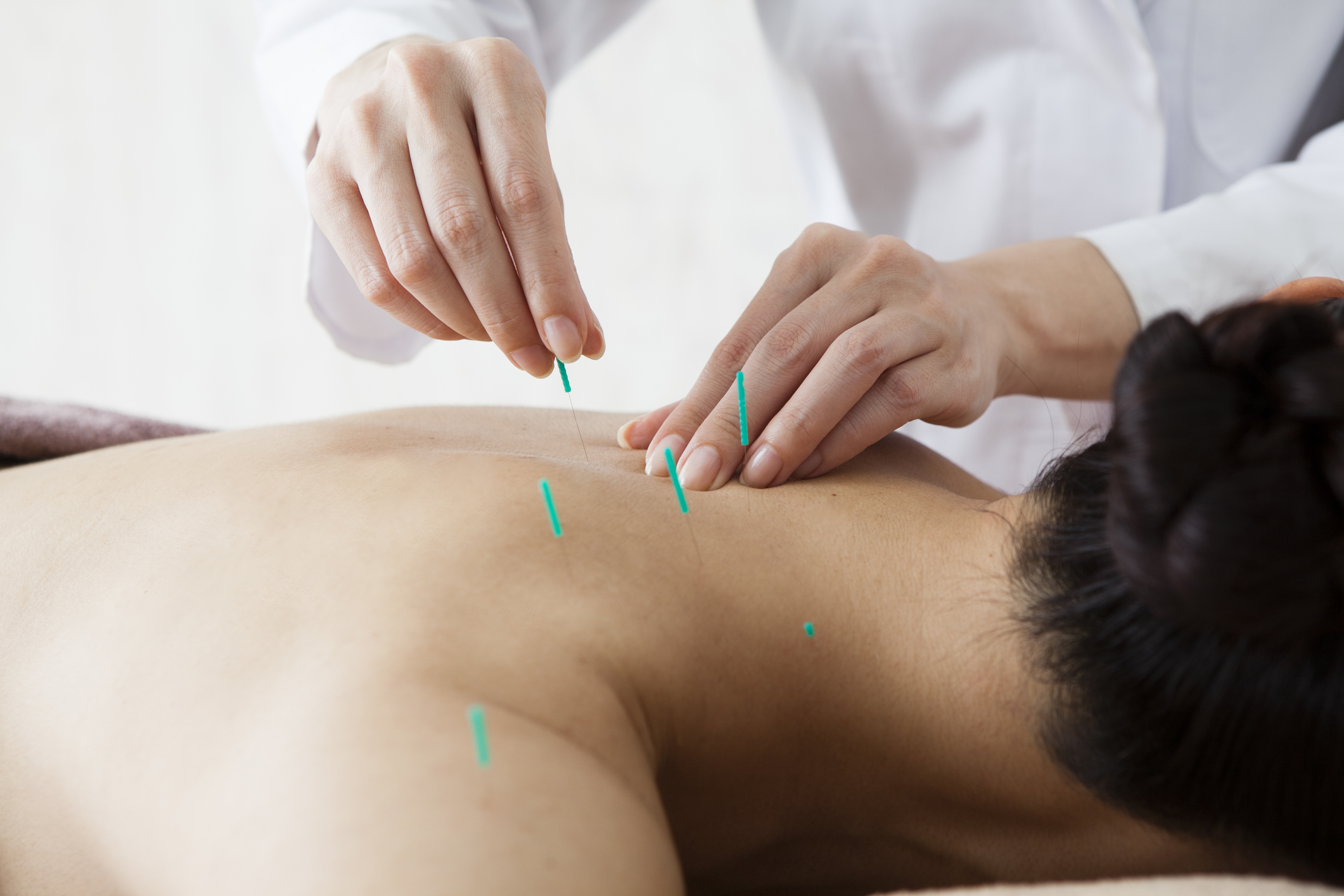 What is Dry Needling
Acupuncture and Dry Needling techniques are similar.
Dry Needling also utilises the insertion of thin needles into the body for treatment of muscular pain, The needle is used to target specific tight or painful points within the muscle, known as a trigger point or a  "knot".
Dry Needling aims to stimulate and release the trigger points, releasing endorphins, reduce pain and enhance function within the problematic muscles.
Trigger points, are painful points in the muscle, that can be felt as a nodule or band in the muscle, reproducing the patient's complaint of pain when palpated. Tigger point can create a referred pain in a distribution pattern typical to the specific muscle
The insertion of the needle, can elicited a twitch response on stimulation of the trigger point, providing the client with immediate pain relief and improved function within the problematic area.
All Therapists at Rob Leather Physiotherapy are fully trained and registered acupuncture and or dry needling practitioners