What We Do
Our aim at Rob Leather Physio is to meet the specific and varied needs of each client that attends the clinic, we will listen to your goals and ensure we give you a solution to achieve a successful outcome
Who We See
At Rob Leather Physiotherapy our therapists have an extensive knowledge of both sporting and non sporting injuries and how to manage them effectively
The most common injuries and physical complaints seen and treated within the clinic are listed below:
Shoulder pain / impingement syndrome

Neck pain / Whiplash / Headaches

Arm Pain – Nerve Entrapments

Postural back & neck pain – Work related

Elbow pain (Golfers and Tennis Elbow) – Tendon injuries

Low back disc problem / Sciatica

Lower limb Biomechanical injury – Flat feet / running pain / ITB Syndrome

Stress fractures of low back –  

Knee and Patella Pain

Hip & Groin pain

Ankle Sprains

Thigh, Hamstring and Calf muscle strains

Achilles Tendon and Patella Tendon Injury
What to Expect:
When you attend the clinic, you should expect following:
A thorough medical history relating to the condition will be taken 

– including any relevant past medical history

Physical Assessment of your injury and functional ability

Accurate clinical diagnosis

A suitable personalised treatment and management plan for your injury.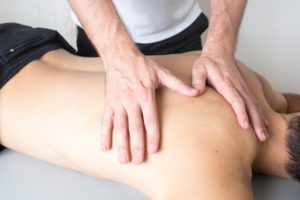 Treatment plans will often include:
Our Expertise
Rob Leather Physiotherapy has been created with the clients needs the foremost priority, we combine current physiotherapy practices with over twelve years' experience of working within professional sports to deliver an exceptional service.
The team possesses a wide range of clinical and rehabilitation skill which enables us to manage a broad spectrum of injuries and pathologies with successful outcomes, using the most up to date, evidenced based techniques
The team has worked for over 12 years providing physiotherapy and sports medicine services for numerous Professional teams and organisations, such as:
England Cricket
Leicestershire County Cricket Club
Leicester Tigers
Leicester Rider Basketball
Denstone College
We pride ourselves in delivering a friendly and personalised approach to your injury or condition, ensuring your recovery is realistic and achievable in meeting your goals. We have access to excellent facilities to enhance your experience at Rob Leather Physiotherapy
Specialist Injury Management
At Rob Leather Physiotherapy, we are leading experts in the rehabilitation of some specific sports injuries. We use the knowledge and specialist techniques gained from working at the cutting edge of Elite Professional sport to gain successful outcomes to these often complex and debilitating injuries. This makes us one of the most sought after physiotherapy services in the East Midlands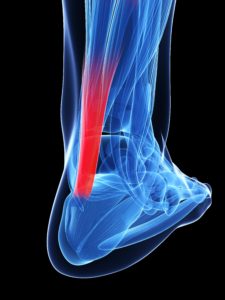 We are leading experts in:
Patella Tendinopathy Rehabilitation
Achilles Tendinopathy Rehabilitation
Lower Back Stress Fracture Rehabilitation
Cruciate Ligament Rehabilitation
Lower back and Core Strengthening.
Specialist Networks
Rob Leather Physiotherapy has excellent links with Local and national specialists, delivering a seamless service should your injury need specialist medical support.
If you have sustained an injury that can't be solely managed by Physiotherapy, needing a specialist opinion or onward referral the team at Rob Leather Physiotherapy has excellent relationships with leading experts at a local and national level. We are able to refer you to the most relevant specialist for your condition ensuring you receive the best possible management.
Our specialists networks include: 
Sports Medicine Consultants and Specialists

Orthopaedics and Surgery

Radiology – including X-ray and MRI scanning.

Podiatry and Biomechanics
We will arrange for you to be seen by the most appropriate specialist for your condition to ensure that your injury or condition is managed by the best possible practitioners.
The Facilities at Rob Leather Physiotherapy